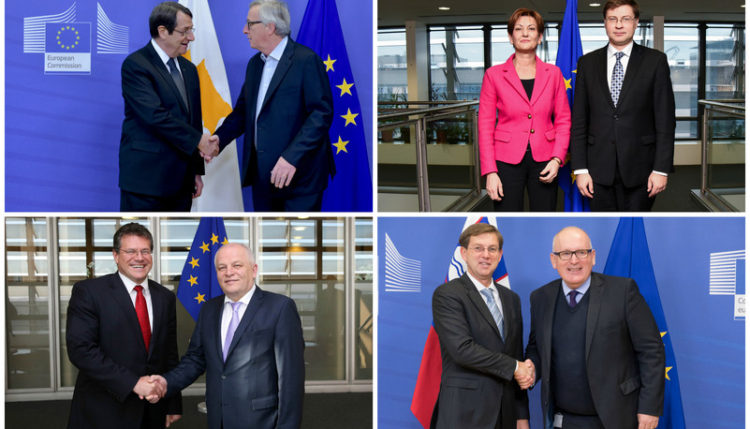 Make Twiplomacy boring again
Even if you're not on Twitter, you will have seen at least some of US president-elect Donald Trump's tweets. They make headlines all over the world, causing diplomatic incidents, stock losses and calls for Twitter to suspend Trump's account for inciting fear and hate.
For Putin, the controversies over Trump's tweets likely come as a welcome distraction from his appalling practices in Aleppo. As his parody @DarthPutinKGB says:
2016: You can carpet bomb a city deliberately targetting civilians & all anyone talks about is a reality TV host's twitter account.

— Darth Putin (@DarthPutinKGB) November 30, 2016
Although EU commissioner Oettinger parody @GOettinger doesn't understand what all the fuss is about.
I not undershtand all se fuss about se Donald Trump. He like me ish. Free from se liver und free flights from se Russians. pic.twitter.com/0tYmPDTQ6p

— Günther H. Oettinger (@GOettinger) December 5, 2016
We may sometimes sigh in quiet desperation about EU leaders' boring tweets, often stating nothing more than "Today I met X" or "Excellent dialogue with Y" with a picture of a handshake or people sitting at a table.
But you know what? Politics is serious and boring. And from politicians, I prefer boring over inciting, meaningless over sensationalist, precedented over "unpresidented" (as Trump said in a tweet).*
Wishing everyone a boring 2017. And stop retweeting and quoting rubbish – even if it comes from the US president. Or his far-right European buddies.
* Of course meaningful political tweets are even better, but that's for another column.
This blog has first been published at EUobserver, on 21 December 2016. Featured image courtesy of EUobserver.