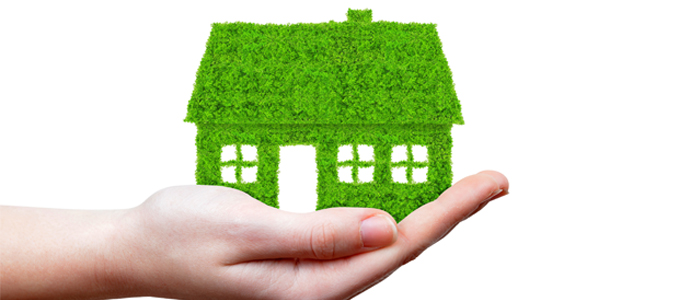 Leaked: draft EU Energy Efficiency & Buildings directives
On Wednesday 30 November the European Commission will present the next Energy Union Package. (On Twitter a.k.a. #EnergyUnionPackage.) The package will consist of nine (possibly ten) elements:
Governance of the Energy Union Regulation
Energy Efficiency Directive
Energy Performance of Buildings Directive
Renewable Energy Directive (leaked draft here)
Electricity Market Regulation (leaked draft here)
Risk Preparedness Regulation
Outcome Sector Inquiry into National Capacity Mechanisms (interim report here)
Accelerating clean energy innovation (research, innovation and competitiveness)
ACER Regulation
(Energy Prices?)
A first assessment of the overall Energy Union Package (by leading energy MEP Claude Turmes) is rather negative. The European Commission can and should do much better!
A draft of the Energy Efficiency Directive (EED) and the Energy Performance of Buildings Directive (EPBD) were leaked already in September 2016. But for those who didn't see them yet, this blog is dedicated to these two directives. Full title of the EED: 'Proposal for a directive of the European Parliament and of the Council amending Directive 2012/27/EU on Energy Efficiency.' The draft document has 21 pages (including cover page). Its structure:
CONTEXT OF THE PROPOSAL (p2)
LEGAL BASIS, SUBSIDIARITY AND PROPORTIONALITY (p3)
RESULTS OF EX-POST EVALUATIONS, STAKEHOLDER CONSULTATIONS AND IMPACT ASSESSMENTS (p4)
BUDGETARY IMPLICATIONS (p6)
OTHER ELEMENTS (p6)
Detailed explanation of the specific provisions of the EED proposal
'Article 1 of the Directive is amended to add the Union's 2030 energy efficiency target.
Article 3 is also amended to include the Union's 2030 energy efficiency target, to provide for the Commission to assess progress towards that target and to allow the Commission to propose additional measures if the Union is not on track to reach the 2030 target. The Commission intends that the indicative national energy efficiency contributions will be part of Member States' Integrated National Energy and Climate Plans. In this context, the Commission's assessment of collective progress made in implementing Integrated National Energy and Climate Plans will be of key importance. This process will be further detailed in
the legislative proposal on Energy Union Governance that the Commission intends will introduce an integrated approach to assess progress towards the objectives and targets under all five dimensions of the Energy Union.
Article 4, which requires Member States to establish long-term strategies for mobilising investment in the renovation of their national building stock, will be removed from this Directive and added to the Directive on the energy performance of buildings where it fits better due to the smart financing for buildings initiative, long term plans for nearly zero energy buildings and the goal of decarbonisation of buildings.
Article 7 is amended to extend the obligation period beyond 2020 to 2030 and to make it clear that Member States can achieve the required energy savings through an energy efficiency obligation scheme, alternative measures, or a combination of both approaches. Member States will be able to take into account the installation of new renewable energy technologies on or in buildings. Annex V is also amended, to simplify how energy savings must be calculated, and to clarify which savings are eligible for the purposes of Article 7. The changes proposed also make it clear to what extent Member States may continue to claim for, the 2020 to 2030 obligation period energy savings, which result from policy measures introduced before 2020.
The calculation of the amount of savings required for the 2020 to 2030 obligation period will be based on annual energy sales to final customers averaged over the three years preceding the start of that obligation period. Member States may already include social requirements targeting households affected by energy poverty in their energy efficiency obligation schemes. The amended Article 7 strengthens this provision and also requires Member States to take energy poverty into account when designing alternative measures.
Article 9 on metering and Article 10 on billing are amended to make them applicable only to electricity and gas while complementing them with new, similar and clear provisions applicable only to district heating, district cooling and domestic hot water. Any changes required as regards metering and billing for electricity and gas will be included in future legislative proposals under the Market Design Initiative. A distinction between final customers and final consumers is introduced to clarify the applicability of the rules in sub-metered multi-apartment and purpose buildings. Devices to measure thermal energy must over time be remotely readable to ensure that consumers can be provided cost-effectively with consumption information on a frequent basis, ultimately monthly. Annex VII is also amended to ensure coherence with Articles 9 to 11.
The provisions of Article 15(5) and 15(8) of the Directive on energy transformation, transmission and distribution will be replaced in due course by the Market Design Initiative. This will be done in such a way as to ensure that the duties laid on Member States by these requirements are fully maintained.
Article 23 on delegated powers is amended to delete the current time limit on the delegation, replacing it with the standard five year period set out in the common understanding of the European Parliament and the Council on delegated acts.
Article 24 will be amended in due course to take account of the legislative proposal on Energy Union Governance.
A general review clause is added to the Directive, under which the Commission must evaluate the Directive and submit a report to the European Parliament and Council by 31 December 2023.
The default primary energy factor (PEF) in Annex IV is amended to take into account technological advances. This could be amended through a delegated act, but it is considered to be more appropriate to use this legal proposal to achieve the same end.'
Comment by MEP Claude Turmes (source; p3-4)
'Placing energy efficiency first should not be only a slogan. It requires to change and improve the existing legislative framework on a number of issues.
Firstly, the energy efficiency target for 2030 should be binding and set at the right level. We know that energy efficiency is one of the key structural reforms that the Commission should bring forward in light of its numerous benefits related to job creation, socio-economic development, poverty alleviation, geopolitical shift. For this reason, the target for 2030 should be placed at the highest cost-effective level, meaning at least 40%.
Secondly, article 7 of the EED needs to be revised in order to reinforce the intention behind the establishment of energy saving obligations: develop a market-based approach to value energy efficiency. This has been taken up by many Member States with two positive side-effects: promoting third-party financing of energy productivity investment in the European manufacturing industry and diversifying the business model of utilities towards energy services. The revised article 7 should remove the sunset clause to create long-term visibility, raise the ambition to at least 1.5% annual savings and list eligible measures in order to create clarity.
Thirdly, article 8 of the EED should be re-opened in order to broaden energy audit obligations so that SMEs and large commercial buildings can also capture competitiveness improvements linked to better energy productivity. The results of the audits should be made public on open access hubs so that technology and service providers can make tailor-made offers.
Fourthly, article 8 of the EPBD should reflect the fact that commercial buildings and office spaces are the most promising platform for innovation of technology, materials and business models. They can allow new actors to enter the market, notably in terms of smart management. Article 8 of the EPBD should lower the threshold for mandatory buildings automation (see attached Policy Paper on non-residential buildings).
Fifthly, the bulk of the efforts to achieve a zero-carbon building stock by 2050 should target existing buildings. The current renovation rate in Europe is simply not high enough. The revised EPBD should propose more ambition, underpinned by a series of enabling measures: more technical assistance, re-interpretation from Eurostat of public accounting rules hindering third-party financing, ring-fencing for energy efficiency in EFSI, a European strategy on skills and training. In addition, a special programme should be launched to improve the accessibility of energy efficiency programmes for low income groups, the only way to help reducing (energy) poverty in Europe. 4
Finally, the Commission should propose an ambitious ecodesign work plan for 2017-2019. Standards are critical to achieve net savings and reduce consumers' bill. In light of the immense potential of the measure, we are glad that the Commission finally decided to come forward with the work plan 2017-2019 which was blocked internally for too long. The proposal to extend ecodesign requirements to new products such as lifts, hand dryers and solar panels is a very encouraging signal. However the Commission should not give in to eurosceptical voices and be brave enough to enlarge the plan to other products such as toasters and hairdryers.'
Let's hope the European Commission will improve these drafts before they adopt and publish them on 30 November. The climate change clock is ticking, and we don't have any time to waste.
Stakeholders reactions*
BPIE's input for the stakeholder consultation on the EPBD (dated 9 Dec 2015).
Document
You can find the draft documents here (EED) and here (EPBD). If this blog is the first place you saw it, then please use its original source when sharing it, that is: please share this blog, not just the Google doc. Many thanks!
* This blog will be updated with more comments from stakeholders.