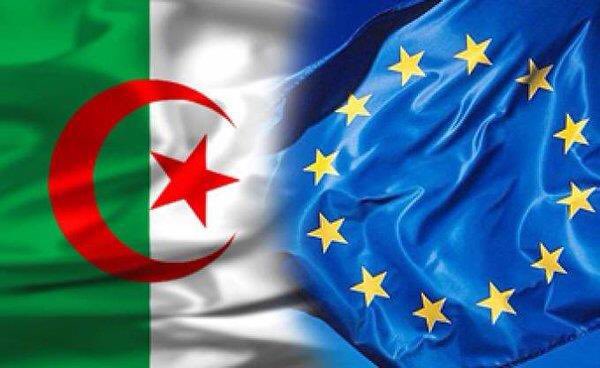 EU energy diplomacy: 1st ever EU – Algeria Business Forum on Energy
On 23-24 May, EU Commissioner for Climate Action and Energy Miguel Arias Cañete was in Algiers to strengthen the EU's energy cooperation with Algeria. Together with the Algeria's energy Minister Mr Salah Khebri, he opened the very first EU-Algeria Business Forum dedicated to energy. The Forum, a concrete follow-up of the EU-Algeria Political Dialogue on Energy launched by the Commissioner in May last year, gathered more than one hundred European and Algerian energy companies, industrial and financial associations to discuss ways to facilitate much-needed investment in Algerian gas exploration and exploitation, renewable energy and energy efficiency sectors. (Source: EU Commission.)
The speech Commissioner Canete gave at the Forum was in French. So here is, with a little help from Google Translate, the English version:
'It is both an honor and a great pleasure to open this first EU-Algeria Business Forum with Sir Khebri. This forum is a crucial milestone in the implementation of our strategic partnership in the field of energy. I welcome the progress already made together since the signing of the Memorandum of Understanding in 2013 and the launch of political dialogue in May 2015.
This event is also part of the European strategy of the Energy Union. The European Union is committed to strengthening its efforts to create a common energy market and share a common vision and strategy.
The Energy Union is based on three fundamental objectives: sustainability, security and competitiveness.
I say sustainability, because addressing climate change is a duty, not an option. Let us be clear, as one of the richest regions of the world, the European Union must lead by example. It must show that it wants and is able to reduce emissions quickly, dramatically, and in order to improve the lives of its citizens.
I say security, because we know that an energy supply that is not reliable can cost us dearly. It is therefore against-productive and dangerous for the European Union to rely on a single supplier or a single supply route.
And I say competitiveness, because the EU now accounts for 30% of global export market for energy-intensive products. And because the price of energy is fundamental for several reasons, including the competitiveness of our industry and the protection of jobs in Europe.
To achieve these three main goals the EU has adopted ambitious targets:
We are committed to reducing our emissions by 40% by 2030 and to reform our emission allowance system to get there;
We agreed to ensure that at least 27% of our total energy consumption from renewable sources and improve energy efficiency by at least 27%.
We are reforming the electricity market to better integrate renewable energy easier to become more competitive.
We encourage regional cooperation and we have set ambitious targets for interconnections so that every country has access to multiple suppliers of gas, including liquefied natural gas.
Ladies and gentlemen,
All this shows that Europe is ready to act together, ready to change together.
And it is in this spirit that we approach today's Forum.
As fundamental pillar of the Energy Union, Europe has undertaken to speak with one voice in international relations regarding energy. It is obvious in that Algeria is part of our strategic partners.
This international commitment is vital for Europe. Today we import two-thirds of the gas we consume and our estimates show that this figure will only increase by 2030.
It is clear that in the process of energy transition, gas will remain an important component of the energy mix. Indeed, gas is a relatively low carbon fuel that is needed to produce electricity which will be required for the production of electricity if only for the backup of renewables.
And I want to be very clear today regarding the gas Algeria is a trusted partner that we can rely.
We also emphasized and re-emphasized in our energy security strategy and in the LNG strategy.
It is therefore quite logical that we chose Algeria to hold our first ever Business Forum with our international partners.
It is very important that Algeria remains this partner of choice. The construction of missing links within the EU, including the new pipeline Midcat between France and Spain, will open new markets for Algerian gas.
But in this area we know that every opportunity is also a challenge.
The EU needs security of supply, as well as Algeria needs, and rightly, to stability in the demand to justify new investments.
In this context, the EU is working to improve the transparency of its needs so that our suppliers have a solid foundation on which to base their investment decisions. We will continue to make progress in this area.
Algeria is also facing significant challenges.
With domestic demand for gas and electricity constantly growing, and the global decline in oil and gas prices, financing for major investments in new explorations in the country are limited, despite significant efforts.
The potential is obvious: Algeria ranks tenth in the world in terms of proven reserves of natural gas and is extremely well positioned in terms of accessible shale gas resources.
But let's be clear, the gas market has changed significantly over the past decade.
New technologies have opened the door to new resources. Many producers are also entered the market to take advantage and others preparing it. We expect global LNG production will increase by 50% during this decade.
The Algeria, will have to find new ways of attracting private investment for exploration and exploitation of new sources of gas.
The basic principles of physics that want as and when that oil and gas reservoirs drop, over time, and if domestic demand increases, Algeria will attract new investments if it wants to maintain its exports to the EU in the long term.
Recently tenders for new investments have been unsuccessful, which is worrying. If the situation continued in the long term, the position of Algeria as the main gas supplier could be compromised.
It is true that like all markets, the gas market is constantly evolving. That is why I appreciate the Minister's commitment to take account of these changes by modifying plans for exploration and exploitation. I definitely want to congratulate Algeria and Minister for the courage they have shown in taking this decision.
Ladies and gentlemen,
Regarding renewable energy, the EU has been a pioneer and occupies a prominent place.
16% of our energy and 27% of our electricity comes from renewable resources;
In 2015 the EU has installed more than 13 gigawatts of new wind energy capacity, a world record over one year.
We also greatly improved our energy efficiency. In 2014, we reduced our energy consumption by 18.7% from the levels estimated for 2020. And we are on track to achieve our target of 20% energy efficiency by 2020. Thanks to this transition, today there are nearly two million jobs in Europe in renewable sectors and energy efficiency.
Algeria is also on track, especially with the adoption of ambitious targets for renewables and energy efficiency. I welcome this progress.
Not only will these targets reduce carbon emissions and address climate change, which is the greatest threat to future generations. But they also will revive the economy by improving competitiveness.
With this Forum and our partnership with the EU supports any initiative by the government which aims to promote clean energy in Algeria. As you will see today the Commission and European industry stand ready to help and to develop mutually beneficial partnerships.
Ladies and gentlemen,
The large European participation in the Forum here in Algiers today is witness to our commitment and determination to strengthen our strategic partnership with Algeria.
Our partnership has lasted for decades and must engage on both sides to ensure that it is strengthened in the months and years to come.
Any sustainable partnership requires continuous work to develop. Our Forum today has contributed to this development.
We have work to do. Yes, we need to make decisions and difficult steps, but as the old saying goes: "In life challenges are inevitable, defeat is not an option." '
Joint press release, dated 24 May 2016.