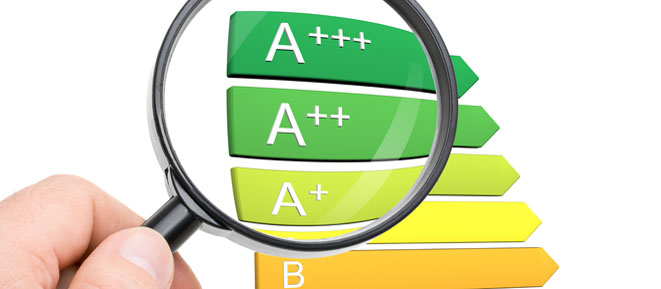 Leaked: draft EU #EnergyUnion communication on energy labelling
As announced in the Energy Union Strategy Framework, the EU Commission 'will review all relevant energy efficiency legislation and will propose revisions, where needed, to underpin the [at least 27% energy savings by] 2030 target.' Part of this task is to review the current energy labelling directive. The draft document was prepared in 2014 and has been postponed several times.
The EU Commission's draft document was leaked to me today (10 July 2015). Its title is 'Proposal for a regulation of the European Parliament and of the Council on the indication by labelling and standard product information of the consumption of energy and other resources by energy-related products'.
The draft energy labelling communication is part of the Energy Union 'Summer Package', which is expected to be published on 15 July 2015.
EU Commission #EnergyUnion 'Summer package': Electricity #MarketDesign #RetailMarket #EnergyLabelling #EUETS review http://t.co/5npZNw1CDw

— StollmeyerAlice (@StollmeyerEU) May 18, 2015
Structure
The document has 16 pages and starts with an explanatory memorandum: context; results of consultations with interested parties and impact assessments; legal elements of the proposal; budgetary implication; optional elements.
Then follow – after many "whereas" – the regulatory articles:
Scope
Definitions
Suppliers' and dealers' obligations
Member States' obligations
Market surveillance cooperation and support
Labels and rescaling
Product database
Harmonised standards
Working plan
Consultation forum
Exercise and revocation of delegation and objections to Delegated acts
Delegated acts [sic: the document mentions 'Article 11' twice; I continue counting]
Evaluation
Repeal
Entry into force: 'This Regulation shall apply from 1 January 2017.'
Comment
The main change is a scrapping of the +++s in favour of a clear A-G scheme. Quoting Cool Products (a coalition of European NGOs led by the European Environmental Bureau and ECOS):
'The good
Back to a clear A-G scale
Lifetime running cost on the label, so people can compare how much the machine will cost to buy vs run. Energy monsters won't seem so cheap anymore.
A database of products. Europe is the last major region to build a database to help set accurate, timely policies and enforce them. It will also help digitising the label for a richer shopping experience.
Streamlined policy process could mean labels are decided quicker and stay useful to shoppers for longer
More enforcement cooperation between national and EU authorities
The bad
There will be a period where shoppers might see two different labels for a model, the old and new label. This can't be avoided, but Commission plans to involve retailers and manufacturers should mean a quick, clean transition.
Products can get a good label rating based on an 'eco' setting, even if this is little used in the real world.
Labels do a good job of reflecting efficiency, but not the actual energy used. Big products can get a better label than smaller ones and this is wiping out savings. The Commission's plans only hint at solutions.
Failure to learn from market trends to set better policies. The US does, so why don't we?'
Document
You can find the leaked document here. If you want to use the leaked document for a blog, paper, article, or if you want to share it on social media, please use its original source, that is: this blog. Many thanks!