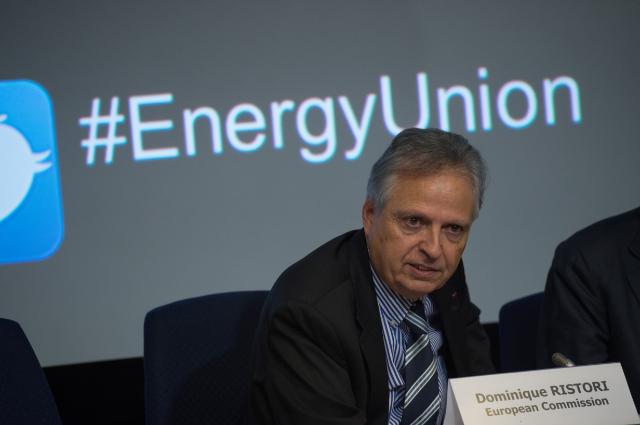 Leaked: discussion paper on #EnergyUnion governance
At the European Council in October 2014, the 28 Heads of State and Government agreed on a new EU climate and energy framework until 2030. The decision provides for a binding EU climate target of at least 40% of domestic greenhouse gas reduction (compared to 1990), an EU-wide target for at least 27% share of renewable energy and an EU-wide energy efficiency target of at least 27%. To help ensure that the EU meets these targets, the 28 leaders 'agreed that a reliable and transparent governance system […] will be developed.'
Ahead of a discussion on governance with EU Members States' Directors General on 15 July, Dominique Ristori, head of EU Commission's Directorate General for Energy, sent out a paper. The discussion paper was leaked to me today (8 July 2015). Its title is 'Discussion Paper on the preparation of the Energy Union Governance. Meeting of Directors General for Energy and Climate. 15 July 2015'.
The discussion paper has only 4 pages. Its structure:
Main objectives for the governance system
Setting up a governance system

Streamlined and coherent monitoring system

Integrated national energy and climate plans, to deliver on the Energy Union's objectives

Indicators and projections

Regional cooperation

The Commission's State of the Energy Union Report

Next steps
Questions for debate
Comment
In short: this paper does not meet EU members states' request for a reliable and transparent governance system that helps ensure the EU meets its 2030 climate and energy targets.
Germany is one of the countries that want a much stronger and stricter governance (see here and here).
NGOs have called for strong EU energy policies and effective governance (see here). Their comment on DG Energy's discussion paper: "It completely lacks teeth. Planning and reporting alone will not ensure that the EU meets and exceeds its 2030 energy and climate goals. With this proposal governments will not be held accountable for failing to invest in renewables and energy efficiency. Europe's success on renewables has been driven by binding national renewable energy targets." (see here and here.)
Advice on governance
DG Energy could improve the discussion paper a lot by reading and incorporating some sound advice on the governance of EU climate and energy policies. Quoting a paper by E3G, WWF and Client Earth (see here), 4 key points of advice:
Getting the governance arrangements right is critical: a credible governance framework is key to meet the 2030 targets and deliver the Energy Union vision because it would reinforce investor confidence, energy security and to enable citizens to take ownership of the transition
Governance reform should reinforce the 2020 acquis as the currently existing elements are the cornerstones for the Energy Union as well as climate and energy targets
To be credible, and to fulfill the European Council's mandate to 'build on the building blocks', post-2020 governance must be designed to strengthen the European Union's conformity with the European Commission's core principles of 'good governance'
The door should be open for wider institutional and procedural innovation as this would mean combining existing legal tool with other innovative approaches to improve good governance
Perhaps DG Energy can improve their homework?
Document
You can find the leaked document here. If you want to use the leaked document for a blog, paper, article, or if you want to share it on social media, please use its original source, that is: this blog. Many thanks!