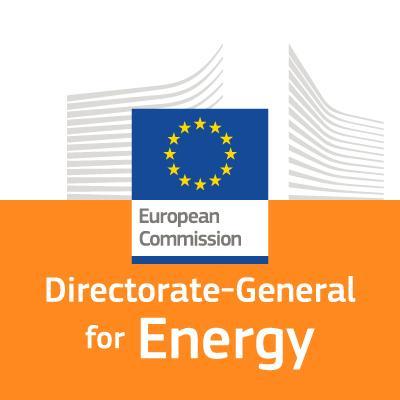 Leaked: draft EU Communication on New Retail Energy Markets
As announced in the Energy Union Strategy Framework, the EU Commission is preparing 'an ambitious legislative proposal to redesign the electricity market and linking wholesale and retail.' The idea is that this 'will increase security of supply and ensure that the electricity market will be better adapted to the energy transition which will bring in a multitude of new producers, in particular of renewable energy sources, as well as enable full participation of consumers in the market notably through demand response.'
The EU Commission's draft document was leaked to me today (25 May 2015). Its title is 'New Retail Energy Markets. Delivering a new deal for energy consumers in Europe.'
The retail market communication is part of the Energy Union 'Summer Package', which is expected to be published on 8 July 2015.
EU Commission #EnergyUnion 'Summer package': Electricity #MarketDesign #RetailMarket #EnergyLabelling #EUETS review http://t.co/5npZNw1CDw

— StollmeyerAlice (@StollmeyerEU) May 18, 2015
The draft New Retail Energy Market communication has 6 paragraphs:
Introduction
Putting the consumer at the centre of the retail market
Introducing smart homes
Special attention for data management and protection
Smart distribution networks
Conclusion and next steps
Conclusion and next steps
'This communication has sought to set out clearly why and how the European Union should make good on the New Deal it has offered European citizens in its new Energy Union strategy, with consumers at the centre of a thriving and functioning energy system. To this end we propose the following ten-point plan:
Providing consumers with access to meaningful, reliable and understandable information on consumption and related costs (including near real-time).
Making switching suppliers quick and simple, thanks to transparent and comparable offers from competitive suppliers. Providing consumers with incentives (such as lower bills) to become active energy players, for example by adjusting and reducing their consumption as prices evolve or helping balance out renewable energy variability by embracing demand response or by producing own energy.
Ensuring that consumers are protected from unfair selling practices and remain fully protected in the new retail set-up.
Keeping consumption/metering data under the consumers' control; even where consumers grant other parties access to their data to, their privacy and the security of their data must be guaranteed.
Giving consumers in vulnerable situations and/or facing energy poverty targeted and effective assistance reflecting best practices.
Providing consumers the option of participating through intermediaries such as aggregators, collective actions or community schemes. These intermediaries and new entrants in general need to have fair access to the markets and consumption data.
Making smart home solutions and components standardised and interoperable in order to maximise consumer choice and minimise inefficiencies.
Ensuring that network operation remains reliable (i.e. that there is a stable quality of supplies) and cost-effective for the consumer, even allowing for the new complexities in distribution networks.
Developing the roles of the DSOs into neutral market facilitation.
Strengthening the link between research, innovation and industry for developing international competitiveness in smart home and smart grid technologies in cooperation with all market players.'
'Much of this ten-point plan can be achieved simply by implementing existing legislation at EU and national level properly; by robustly enforcing regulatory oversight; through action at Member State level; or via collaborative initiatives of the industry, consumer organisations or national regulators. However, where new legislative measures at EU level prove appropriate and necessary, the Commission will take action, following full-fledged impact assessments, in the context of the upcoming reviews of existing legislation (Energy Efficiency Directive, RES Directive), Network Codes or in the planned new market design initiative in 2016.'
Good to see a shift to renewables, prosumers and demand-response! Let's work to make the European energy transition happen!
Document
You can find the leaked document here. If you want to use the leaked document for a blog, paper, article, or if you want to share it on social media, please use its original source, that is: this blog. Many thanks!